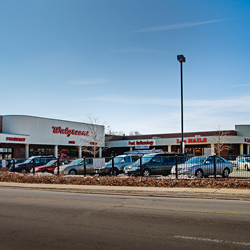 The Next Perspective
in Real Estate
Next Realty is highly regarded in the market as a:
Buyer of high-yielding value-added real estate assets
Provider of high-level tenant and landlord representation in the Mid-Atlantic region
Partner to public/private owners, maximizing the profitability of parking properties
Our investment portfolio, valued at approximately $250 million, contains approximately one million square feet of retail space nationwide and parking properties containing over1,500 parking spaces in Chicago, Philadelphia, Gatlinburg and the Bay Area.
With a strong track record of success for our investors, Next Realty is presently deploying Next Realty Fund VIII, a dedicated fund for equity and debt investment opportunities in the retail and parking sectors.
Please speak with our Retail Acquisitions team if you are seeking to sell or reposition a property.