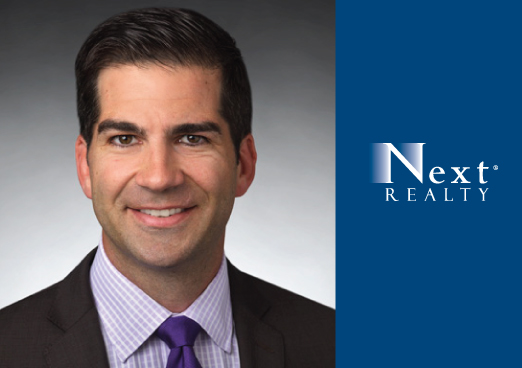 Former Savills Studley Managing Director to Target Industrial Assets Up to $30 Million
Next Realty will diversify its investment strategy with the launch of a new industrial platform that will target small cap, single and multi-tenant properties in select markets across the U.S.Tyler Hardy, a former managing director with Savills Studley in Chicago, has been hired to spearhead the firm's industrial acquisition strategy. As director of acquisitions, he will look to identify and acquire value-add opportunities in Chicago, Milwaukee, Nashville, Philadelphia and the greater Washington, D.C. region – all areas where Next Realty currently has a presence – valued up to $30 million."We have seen tremendous changes in the retail landscape and are adapting our approach to include proactive changes, like leasing traditional retail spaces to healthcare users to become more resistant to the rapid expansion of e-commerce," said Andy Hochberg, CEO of Next Realty. "Expanding our focus to include industrial real estate increases stability within a proven product while allowing for acquisition opportunities in e-commerce, supply chain, and big box distribution."Hardy brings 16 years of industrial real estate experience to his new role. At Savills Studley, he focused on the sale of non-core industrial assets located throughout the Midwest.Hardy has also previously served as vice president of acquisitions and dispositions at JLL and headed up a national practice group specializing in industrial real estate sales at Grubb & Ellis. In his career, which started as an industrial specialist with CBRE, he has brokered more than 100 transactions valued at more than $350 million.

Hardy holds a bachelor's degree in marketing and decision science from Miami University in Oxford, OH.