With over 70 acquisitions completed, Next Realty is actively pursuing additional retail opportunities
We have the Nextpertise®, the relationships and the liquidity needed to close. We utilize a fund structure with committed capital ready to be deployed and we can execute all-cash offers with no financing contingency.
Program Parameters
Markets: Properties throughout the United States with emphasis on our core markets (Chicago, Washington DC, Nashville and Milwaukee)
Property Value: $5 million to $50 million
Property Type: Multi-Tenant Retail Properties, Single Tenant Net-Leased Buildings
Property Characteristics: Stabilized, Opportunistic/Value-Add
Next Value-Keep®: Shopping centers with limited deferred maintenance, stabilized rent roll and high-quality income stream.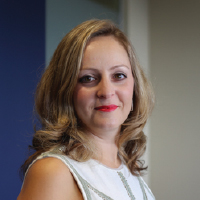 Eteri Zaslavsky
847.881.2018
ezaslavsky@nextrealty.com