Proven Track Record
Next Realty sets the bar high in defining what it means to be successful. Since our inception in 1998, Next Realty has rigorously and diligently pursued hundreds, even thousands of opportunities. While ultimately completing over 75 transactions across multiple asset types and locations, these investments represent nearly $637M in gross asset value nationwide.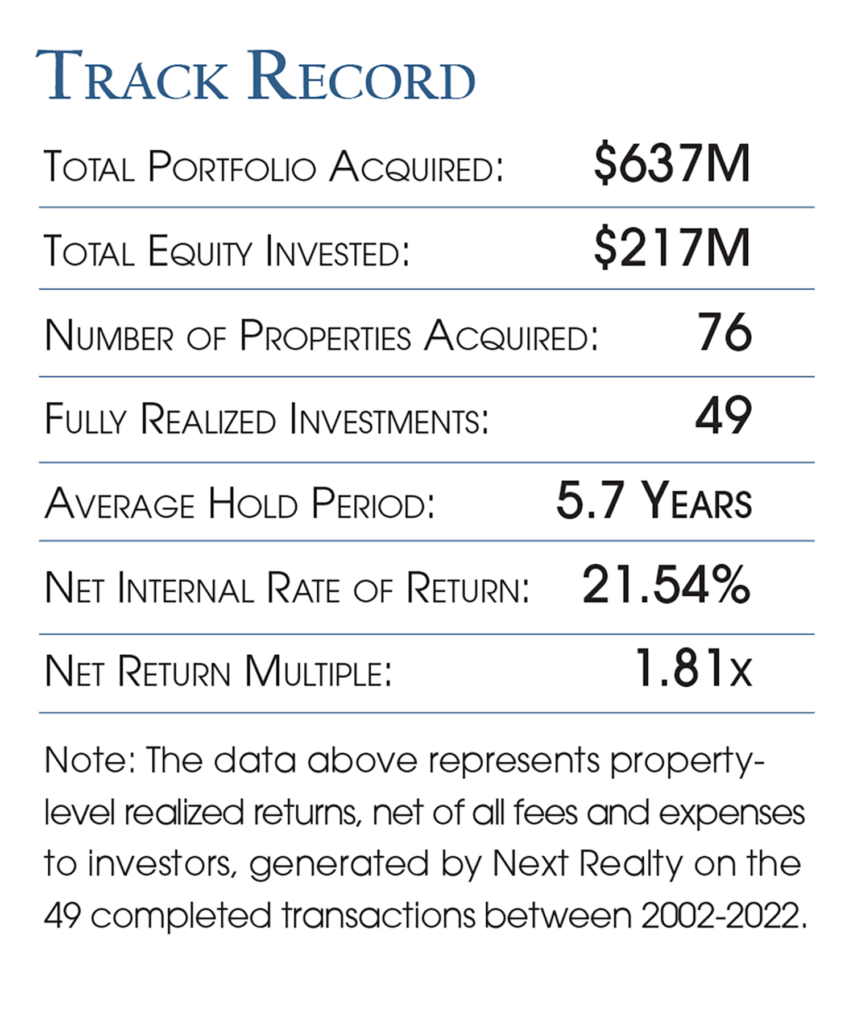 About the Next Realty Team
At Next Realty, our core team has been working together for nearly 15 years and has established a collaborative process that benefits the properties in our portfolio at all stages of the investment lifecycle. Our investment returns are achieved by the creative and collaborative insights of our team. Our success comes from buying high quality properties and executing on property specific business plans from acquisition to repositioning to stabilization. Everyone on our team, the principals, leasing directors, property managers, accounting and marketing departments, analysts, and administrative support, play an integral role in our company's success.
To discuss investment opportunities, contact a Nextpert®  today.