Next Realty Fund X, LP is fully funded and actively pursuing acquisitions throughout the United States, continuing to execute the firm's commitment to its Multi-Solution™ Strategy. The strategy is designed to balance annual cash-flow distributions with the longer-term potential for value creation.
Since December, on behalf of Fund X, affiliates of Next Realty have acquired a multifamily property in Milwaukee, WI; a multi-tenant retail center in Madison, WI; and a multi-tenant office building in Elkridge, MD. Diversification of geography, asset class, and tenant mix reduces exposure to any one credit risk. With these three acquisitions, the Fund is approximately 45% invested.
"We're very pleased with the quality and pace of acquisitions taking place for Fund X," said Andrew Hochberg, Next Realty LLC's CEO and Managing Principal. "These acquisitions, which follow our Multi-Solution™ Strategy, establish a strong, diverse foundation for the Fund X portfolio."
The following is a description of the properties that comprise the Fund X portfolio, as of May 1, 2022 in order of acquisition: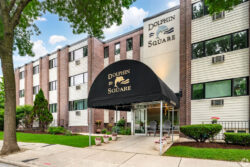 Dolphin Square Apartments
In December 2021, Next Realty acquired the Dolphin Square Apartments located at 10300 West Bluemound Road in Wauwatosa, WI (Milwaukee MSA), near the Milwaukee County Zoo. The multifamily complex consists of 64 studio, one, and two-bedroom apartments. The development is a three-story plus basement building that also includes 88 indoor heated parking spaces.
Recent upgrades made prior to the purchase include a new roof, Pella windows, high-efficiency boilers, and new exterior siding. Additionally, a complete renovation of the common areas and a refresh of the lobby were also among the improvements.
As part of its acquisition strategy, Next Realty plans to complete a renovation program initiated by the previous owner. Anticipated cosmetic improvements include the installation of new appliances, kitchen cabinets, plumbing fixtures, updated bathroom vanities and tile, and new flooring.
Dolphin Square is located minutes from two major Interstates (94 and 41) and just 10 minutes from downtown Milwaukee. The property is ideally located near several amenities. It is one mile from the Wauwatosa Research Park, a technical and innovative community home to 80 companies and 4,500 employees. The 10th largest academic medical center in the country, Milwaukee's Regional Medical Center, is just over two miles from the property.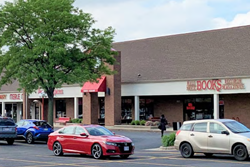 Essex Square Retail Center
In March 2022, Next Realty acquired Essex Square, a multi-tenant neighborhood center in Madison, WI. The 44,000-square-foot center consists of three structures: a main single-story building that totals 31,000 square feet; a two-story, 12,600-square-foot mixed-use building; and a 400 square-foot freestanding drive-through facility occupied by MOKA Coffee.
The timing of the acquisition coincided with the opening of Concentra Health Services which is a division of the national health care company Select Medical. Concentra relocated to expand from its nearby location to Essex Square's larger 7,777 square-foot space. Concentra's Essex Square location provides urgent care, primary care, and occupational and physical therapies.
In addition to Concentra, Essex Square hosts a diverse list of tenants including Half Price Books, Penzeys Spice Company, The Camera Store, Noodles & Co., The UPS Store, Allstate, Great Clips and Merle Norman Cosmetics. Many of these tenants have been at the center for more than 20 years, including one that has occupied space since the center opened in 1987.
Essex Square is located approximately five miles northeast of downtown Madison and less than 3-miles from the I-90 and I-43 interchanges. It occupies a location on the southeast corner of the intersection at East Washington Avenue and Eagan Road and is adjacent to the 790,000-square-foot East Towne Mall.
Eteri Zaslavsky, Managing Director at Next Realty stated, "We are pleased to continue expanding and diversifying our Wisconsin portfolio, which now includes five retail centers and 13 multifamily properties. We have been targeting the Madison market for some time and are excited to have finally completed our first acquisition in this dynamic and growing market."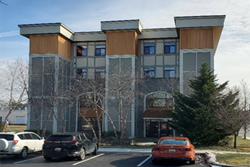 Roosevelt Commons Office Building
In April 2022, Roosevelt Commons, a 14,344 square foot, four-story office building in Elkridge, MD, became Fund X's most recent acquisition. The diversity of tenants, including an affiliate of Next Realty, adds value and stability to the asset. With the acquisition, Next has also taken over responsibility as on-site property management for the building.
Roosevelt Commons is a specialized property featuring 52 individually furnished executive office suites, ranging in size from smaller interior or exterior offices to larger exterior suites.
The building features professional finishes, fully furnished suites, fluted glass doors, high-speed internet, and a security system with 24/7 access for tenants. Amenities in the communal areas include kitchens on each floor, several conference rooms with an online reservation system, cleaning services, and all utilities.
The Property is situated between the two major metropolitan areas of Baltimore, Maryland (15 miles NE) and Washington D.C (30 miles SW). Roosevelt Commons benefits from its central location and convenient highway access. The Property's location near Fort Meade, the National Security Agency, Goddard Space Flight Center, and other federal and state government sites provides an opportunity to attract affiliated small businesses and entrepreneurs requiring executive office suites.